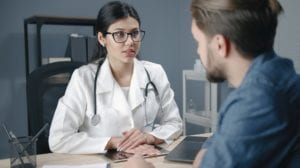 Understanding the rules and confinements of Medicare can be tricky. However, there are several resources available to you as you strive to take the best care of your health. In this article, we'll discuss how to find a medicare doctor near you and answer some other common questions concerning Medicare. When it comes to your health insurance, we are here to address your needs and concerns.
Finding Medicare Doctors:
One of the most significant challenges for anyone seeking healthcare is finding a great doctor. For your annual check-ups to the more pressing concerns, you deserve a physician you actually like! So, finding a doctor, within the confinements of Medicare, and one of high quality can be quite tricky. However, some great resources might help in this endeavor. For assistance, you can visit the Centers for Medicare and Medicaid Services' Physician Compare. Here you can search for a doctor by entering various criteria, including a healthcare professional's last name or group practice name, a body part, or an organ system. This tool will then provide you with a list of professionals or group practices according to your specified needs or location.
Physician Compare only lists professionals that accept Medicare, not Medicaid. Though some may also accept Medicaid, this information is not explicitly provided here. If you're looking for Medicaid, however, you can refer to Medicaid-specific resources that list professionals who accept Medicaid.
There are other directories on MedlinePlus as well that may be of assistance in your search for medicare doctors, other health professionals, services, and facilities. So, as you begin your searching process, make sure to utilize these resources, and not overlook your options.
Other Medicare Questions:
How can I get a new Medicare card if mine was lost, stolen, or damaged?
In any of these scenarios, you can obtain a replacement through your online my SocialSecurity whether or not you receive social security benefits. If you don't already have an account, you can create one here. Upon logging in, select the "Replacement Documents" option, then the "Mail my Replacement Medicare Card" tab. Your card will arrive in the mail in about 30 days.
How do I report a change of name or address to Medicare?
The MyProfile on my Social Security is where you can view or update your contact information, even if you don't receive benefits. Here, you can also decide when you'd like the change to take effect. Doing this online is the simplest and fastest option. However, you may choose to call or visit your local social security office as well.
What's the difference between Medicare and Medicaid?
Medicare: Medicare is an insurance program primarily serving those 65 or older, no matter their income. It also may cover younger people who are disabled or dependent upon dialysis. Medicare is a federal program run by the Centers for Medicare and Medicaid Services, a federal government agency, and generally remains the same across the US states.
Medicaid: Medicaid is an assistance program for low-income people of every age. With this program, patients typically do not pay any amount for their covered medical expenses. In some cases, a small copayment is required. This, unlike Medicare, is a federal-state program and varies across the US states as state and local governments run it within federal guidelines.
Understanding Medicare and how to get the best care possible can pose a significant challenge. That's why we at Bernardini and Donovan strive to help you understand the process, answer your questions, and help you find medicare doctors in your area! Reach out today for all of your health insurance needs and assistance.