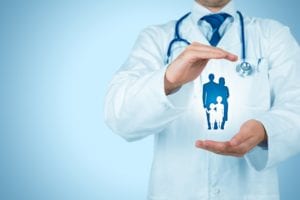 Many have wondered what to do about health insurance after they turn 26. For many young adults, you might also wonder: Can you stay on your parent's health insurance after 26?
With the spread of COVID-19, health care is more critical now more than ever. One shouldn't skip health insurance to save money simply because they think that they're young and healthy…that mindset could be misleading and ultimately dangerous. The fact of the matter is: Sooner or later, everyone needs health insurance. So, what options are available when it comes to finding health insurance for 26-year-olds?
If you're 26 and need health insurance coverage, we at Bernardini & Donovan can help. We offer health and medical insurance services in the Inland Empire and are happy to assist individuals who have questions about health insurance for 26-year-olds.
Being properly informed about health insurance might not be the first thing on the minds of young adults. And it could be easy to overlook those conversations if someone is on their parents' health insurance plan. But, once adulting kicks in, graduating, moving out, getting a job, and turning 26–it's important to consider what health insurance options exist for you.
Can You Stay on Your Parents Health Insurance After 26
If you're under 26, you may be able to get covered on a parent's health insurance plan. This applies to you even if you are at school, not living at home, eligible for an employer's plan, or not financially dependent on your parents. It even applies to you if you are married. However, after you turn 26, things change.
The Affordable Care Act, also known as Obamacare or the ACA, opened the door for many people to get health insurance who previously didn't have access. A provision of the law allows young adults to stay on their parents' health insurance until age 26. As a result, millions of young adults became eligible to have health insurance on their parents' plans who wouldn't have qualified otherwise.
This, however, this means you need to start considering options for health insurance before your 26th birthday because your coverage on your parent's plan ends, and eventually you do need your own coverage.
If your 26th birthday is right around the corner, you might have a lot of questions to consider, especially if you've never had to purchase your own insurance and if you're struggling financially.
The marketplace. Bernardini & Donovan is a Certified Agent of the Health Insurance Marketplace. We can help you independently compare health insurance plans based on what's important to you. We are a storefront for the Marketplace and that means we offer capabilities beyond ordinary agents. Our experts will explore if you can get lower costs on your monthly premium and if you qualify for lower out-of-pocket costs. For those who are on a budget, you'll also find out if you qualify for free or low-cost coverage available through different sources.
Applying for coverage. After you select the plan that is right for you, our team will guide you through the application process. You'll need your income information, ID, proof of citizenship or lawful presence, social security information, and ZIP code.
Regardless of when your parents' plan ends your coverage, if you're 26 and need health insurance, you'll have a 120-day special enrollment window in which to buy a new health insurance policy on the marketplace for ACA plans. During this time, which begins 60 days before you turn 26 and ends 60 days after, you can purchase a new medical plan. If you are buying an individual plan that is not on the ACA marketplace, you have 30 days after you turn 26.
While talking about health insurance could be intimidating, there are also practical resources available for assistance. If you're in the Riverside area or surrounding areas, the Bernardini & Donovan team can offer health insurance guidance. Receiving assistance on these matters might benefit you especially during the recent pandemic where there are heightened concerns surrounding people's health.
What to do About Health Insurance After 26
Now that it's established whether or not you can stay on your parent's health insurance plan after turning 26, what are your options? When you're ready to purchase your own health insurance, you have several options. You can enroll in a health insurance plan offered by your school or you can speak to someone in Human Resources about enrolling in a healthcare plan provided by your employer.
Student health insurance: If you're attending a college or university, you may be able to enroll in that school's student health insurance plan. These plans tend to be relatively inexpensive and are a good option if your parents don't have health insurance, you don't want to stay enrolled under their plan, you're 26 and need health insurance or other reasons.
You can find out if your school offers health insurance options by poking around your school's website or calling the financial aid office.
Employer health plan: If your employer offers coverage, it's a good idea to look at what they offer.
Keep in mind that you don't have to wait until you're 26 to enroll in one of the health insurance plans offered by your employer. Depending on where you live and what you can afford, the coverage your employer offers may suit your situation better than your parents' insurance plan.
Short-term health plans: Health plans that last less than a year can help you bridge the gap until you enroll in a regular health plan. Just keep in mind that short-term plans won't provide the same comprehensive coverage as a traditional insurance plan and are best only in case of a major medical event.
Nonetheless, this option might be the most feasible for those who don't know what to do about personal health insurance, aren't sure about their finances, but still need coverage.
26 and Need Health Insurance? You're Covered
At Bernardini & Donovan, our job is to simplify your health insurance needs. With our health insurance services, you can enjoy the peace of mind knowing that you have health insurance.
Now more than ever before, the issue of healthcare has been thrust into our everyday lives. For a lot of people, the more you hear about the issue of healthcare, the more complicated it appears to be.
With more than 30 years of experience in the health insurance field, the Bernardini & Donovan team is proud to have established long-lasting and trusted relationships with all of the major carriers throughout California and Colorado.
If you're 26 and need health insurance coverage, or you're no longer on your parent's coverage and have questions on what to do, Bernardini & Donovan Insurance Services has the answers to any questions you may have.