As you plan your summer vacation, the last thing that you plan for is to get sick. However, studies have shown that around 15% of travelers experience some medical need during their travels. It can range from accidents or injuries surrounding their exciting plans or could be that they fall sick from some foreign bug. Either way, travelers that experience these type of medical needs often have some questions about how their medical needs will be paid for. So before you go on vacation, here are a few tips to make sure that your health has a priority.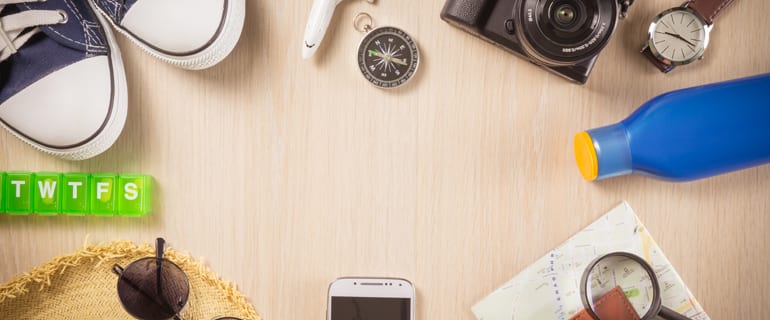 Call Your Health Provider

One of the easiest ways to find out if your health provider will pay for out of the country health benefits is to ask them! Some health policies will provide a certain amount of health coverage, but many will make you pay out of pocket and then submit for reimbursement. And if you have original Medicare, there is not international coverage. You will want to make sure that you are asking the following questions:

Will my policy cover me while I travel abroad?
Will I have to submit for a reimbursement
Will my coverage include preexisting conditions
Ask about injuries that are due to circumstances outside of your control, such as acts of war, natural disaster, or acts of terror?
Will preauthorization be needed for treatment in a hospital?

Get a Quote for Travel Medical Insurance

This type of insurance is different than travel insurance because it focuses on your medical care or you need for evacuation instead of trip cancellation. If you should get injured or sick while on a trip, it helps to pay for your medical needs, and if you were to get injured in a remote area where you could not receive proper medical care, it would cover the cost of the evacuation to get to an appropriate hospital. Many types of travel insurance also include this aspect, so make sure that you are looking at precisely what is covered when you purchase it. It will usually cost you to 4-8% of what you have paid to go on your trip.

Don't take unnecessary risks

While we understand that for some, going on an adventure is part of their vacation, it is important that you are not signing up for an unsafe situation. Many times accidents that happen while on vacation are simply that, accidents. A person trips while walking on cobblestones or one may be involved in a car accident. These are all very normal if not unfortunate circumstances. But if you are signing up for an experience, make sure you are working with a reputable company that complies with basic safety standards.

We hope that your summer vacations are full of fun and excitement and that sickness and injury stay far away. But if you should get ill, we hope that you've taken these tips to heart and covered yourself for any travel mishaps that you may encounter.