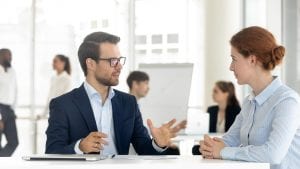 For your Redlands-based small business, of one to one hundred employees, finding the right health plan can be a challenge. Amid so many options, fluctuating circumstances, and things to consider, the choice is often overwhelming. However, with informed guidance and attentive counsel, you and your employees will benefit from the security of a quality health insurance plan. This is where we at Bernardini and Donovan come in. We are here to provide you with expert advice as you make this critical decision for your valued team members. And before you finalize your choices, take note of these health insurance updates.
Latest small group health insurance news:
In the fourth quarter of this year, those who are renewing their policies will notice a rate increase. This is caused by an added component of the Affordable Care Act called the Health Insurance Tax (HIT). Though it was anticipated to be repealed, it is now driving up costs. These price increases vary in severity ranging from three to four percent to 15 percent. As we anticipate this upcoming tax, there are some opportunities to offset these costs with other insurers. Though this option will not exempt you of this tax, it will alleviate it, so it is not so harsh.
Rates seem to fluctuate with every quarter. That's why in light of these increases, we can look forward to a rumored rate decrease in the first quarter of next year. Take note though that group plans are dependent upon their renewal date. This is the point at which your rate will be fixed for the next 12 months. And so, these changes will not affect your policy if it's locked into what is called your rate guarantee.
There is a new coverage option, specifically helpful for the small employer who is concerned that they will not have enough participants. The Portfolio Plan does not require any number of participants, making this one of our most competitive options and an excellent choice for small business owners.
As you consider these updates and search for your ideal plan, keep in mind the value of your insurance broker's customer service. While the price of a health coverage plan will remain the same across the board, the quality of your broker's service is what really matters. So, look for a provider that will be there when you need them, who will help you care for your employees, and make sure to keep you compliant. These are the most valuable services a broker can provide. And these are what we at Bernardini and Donovan are proud to offer our clients right here in Redlands. If you are in search of a health coverage plan in any capacity, please do not hesitate to reach out. We are prepared to offer our expertise as we assist you in this complex decision-making process.