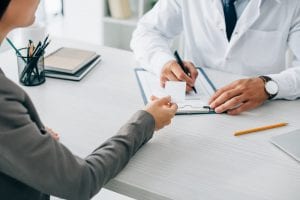 Tis the season for giving thanks, festive gatherings, and open enrollment! This is the time in which you have the option to either make changes to your health insurance plan or to switch it out with a new one. So, as we approach 2020, be sure to evaluate your healthcare needs, your coverage plan, and your available options.
The period in which open enrollment takes place depends on how you get your insurance. For Medicare recipients, open enrollment spans October 15th to December 7th. Individual plan enrollment extends between November 1st to January 31st. However, if you'd like for you plan to be effective on January 1st, you must enroll by December 15th. Medicare begins from October 15th until December 7th. And if your employer covers you, this period varies and depends on your company.
If you are covered by the Affordable Care Act (ACA), open enrollment is dependent on your state. So if you live in California, this period spans from November 1st until January 31st. Finally, if you are eligible and would like to opt for Medicare or the Children's Health Insurance Program, you can enroll at any time of the year. See if you qualify for either of these programs 
here. 
Your Health Insurance Options During Open Enrollment: 
Renew your current policy if needed. You have the option to keep your current health insurance if you are satisfied with your coverage. In this case, you may not need to do anything during open enrollment. However, be sure to look out for any changes to your policy. In the case of modifications, consider how they might affect your particular coverage needs. And if you find that you do require change, open enrollment is the ideal time to do so.
Buy an individual plan. You can do this through a marketplace or via an individual policy provider. If you decide to sign up on the marketplace exchange in California, you must qualify for the tax subsidies that will assist in paying for your premiums. Your family size and income determine your eligibility for this.
Make changes to an employer-based group plan. Most people are insured through their employers. In this case, open enrollment will not affect you. That's because this season will only pertain to the government-run marketplaces and the Affordable Care Act plans. However, you will need to sign up or renew your coverage during the particular time in which your company has its own open enrollment. Each company will have its own specified renewal dates. Your responsibility at this time is dependent on the policies of your employer. Some will automatically renew your coverage every year, while others will ask you to sign up each time. Also, keep in mind that employer health care providers change with some consistency, so make sure you know what you'll receive with each change.
Change your medicare plan. If you'd like to opt for different coverage within your medicare plan, do so during open enrollment (from October 15th to December 7th for medicare.) The open enrollment period that is specific to government-run marketplaces will not affect you.
If you are not satisfied with the health coverage plan you initially selected, there is one more opportunity for you to make changes to your plan.  This comes during the year's final open enrollment, happening January 1st until March 31st.
Open enrollment and all things insurance are a common source of holiday headaches. But don't let the complicated slew of options get you down this season. For all of your insurance inquiries and needs, do not hesitate to call on us at Bernardini and Donovan. We are experts in health care coverage and are here to care for you and your family. Reach out today!