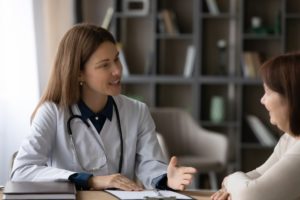 With over 12.5 million  members, Kaiser Permanente is currently recognized by Americans as one of the leading health care providers and not-for-profit health plans.
The thing with Kaiser Permanente is that it's not just a health insurance company. It's a managed care organization. Consumers can purchase a health insurance policy and receive medical care from one of the Kaiser Foundation Hospitals and medical centers.
But does its popularity make Kaiser Permanente inherently better than other health care providers in the market? Let's consider 3 pros and 3 cons of Kaiser Permanente, including some reviews of real KP member experiences:
Pro 1: Easy to View Plan Options

Pro 2: Variety of Health Insurance Plans

Pro 3: Unique Provider Network Approach
Con 1: Negative Customer Reviews

Con 2: Service Areas
Con 3: Limited to Kaiser Permanente Hospitals and Medical Centers
3 REASONS KAISER PERMANENTE IS GOOD
Easy To View Plan Options
The plan selection at Kaiser Permanente is quite admirable. Kaiser Permanente won't require you to give out personal information like your DOB or parts of your medical history to get even the most basic information about its insurance policy options in your area. You'll be able to see health insurance options in your area after providing the following information:
Whether you are turning 65 during the year

If you get insurance through an employer

If you're looking for an individual plan or for a group

Your zip code
Getting the cost information for a plan will require further research because the monthly premium depends on several factors, like age. But the initial questionnaire will give you access to brief descriptions of the types of plans available and the overall coverage you can expect.
Variety Of Health Insurance Plans
Kaiser Permanente offers individual, family, and employer-provided health insurance plans. It also offers Medicaid, Medicare, and charitable health insurance to individuals who qualify along with catastrophic plans.
One Oregon KP member wrote:
Kaiser Permanente is the best supplemental insurance provider. I pay $5 copay to see my primary care doctor, $10 to see a specialist, and $25 for urgent care. I only paid a copayment of $125 for a $20,000 surgery. My prescriptions are only $5 for a month's supply, and $10 for a three month supply.
Employers interested in adding vision and dental insurance to their employee health benefits can offer dental and vision insurance through Kaiser Permanente, too.
Unique Provider Network Approach
One KP member based in West Covina wrote: "Able to communicate with Dr through e-mails and texts. […] Kaiser is like Mini mart, everything you need is available at all facilities."
As you consider Kaiser Permanente medical insurance plans, keep in mind that it does not offer typical network structures, like Health Maintenance Organization (HMO) or Preferred Provider Organization (PPO) plans.
Instead, Kaiser Permanente has its own facilities and providers for patient care. However, this could be a pro. As one member states: "It is very convenient to have a pharmacy, lab, and x-rays onsite."
Care received elsewhere is not covered by the insurance provider. We'll talk more about this in the following section, which focuses on some cons associated with the company that might make you consider other health insurance providers.
3 CONS OF KAISER PERMANENTE
Customer Service/Negative Customer Reviews
Though Kaiser Permanente has received a lot of praise for their customer service, they'll also received a high percentage of negative reviews on various review platforms.
Most reviewers who left 1-star reviews shared difficulties with claims payments and dissatisfaction with care received from Kaiser Permanente providers. For example:
Long phone wait times, inability to access doctors' offices to leave message, extraordinarily long wait times to talk to appointment schedulers, same thing for pharmacy inquiries. — Bellflower KP Member
Prepare to stay on the line for 45-minutes only to make a phone appointment 5-days later where they can then make an appointment for you. Seattle, WA KP member
A high proportion of negative reviews is not uncommon for health insurers. However, consider issues found in reviews as you decide whether or not to buy a health plan from Kaiser Permanente.
Service Areas
One major limitation of Kaiser Permanente is the span of states that Kaiser Permanente can work with — or should we say, the lack of span of states.
This company limits itself to just several states out of the 50 in the U.S., which means its health plans aren't even an option for you if you live outside of these states.
If Kaiser Permanente's plans are not available in your area, your only choice is to consider another insurance company that does service your area.
Limited to Kaiser Permanente Hospitals and Medical Centers
Unlike most health plans that allow enrollees to choose the provider network structure (PPO or HMO), Kaiser Permanente plans only offer coverage for its hospitals and medical centers.
RELATED READINGS:
Best Company: Is Kaiser Permanente Good?
ConsumerAffairs: Top 1,990 Kaiser Insurance Reviews
The Balance: Kaiser Permanente Health Insurance Company Review