Its all about that water

Our bodies need water to function! Keep your body happy and make sure that you are drinking plenty of water. If you are starting to feel a little bit hungry, that may be your first sign that you are dehydrated! Pick up a glass of water before your pick up a snack and see how you feel. Most likely, you'll be more full and will feel better.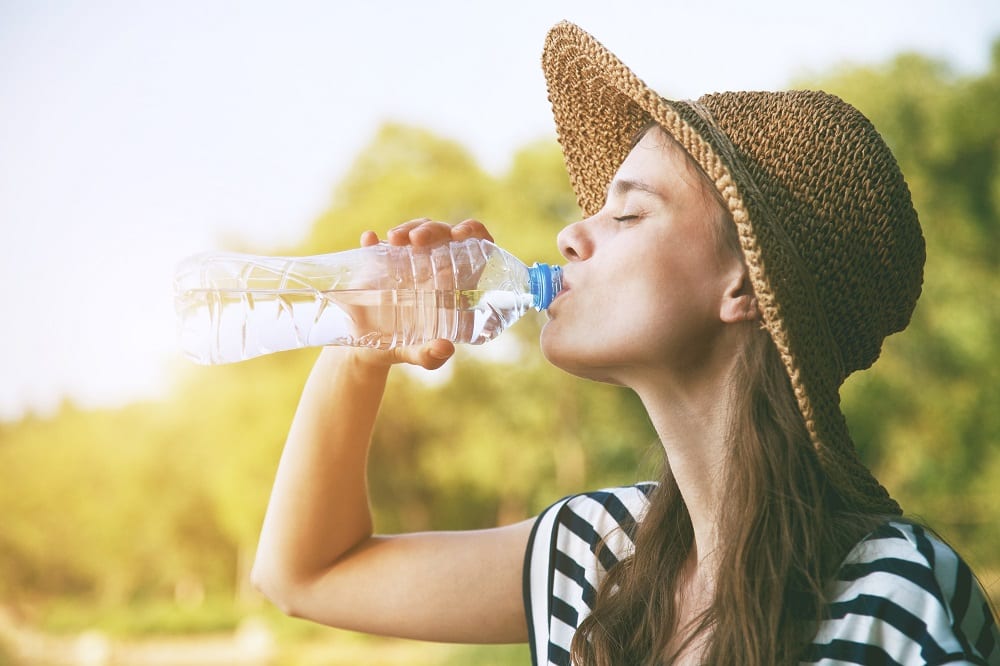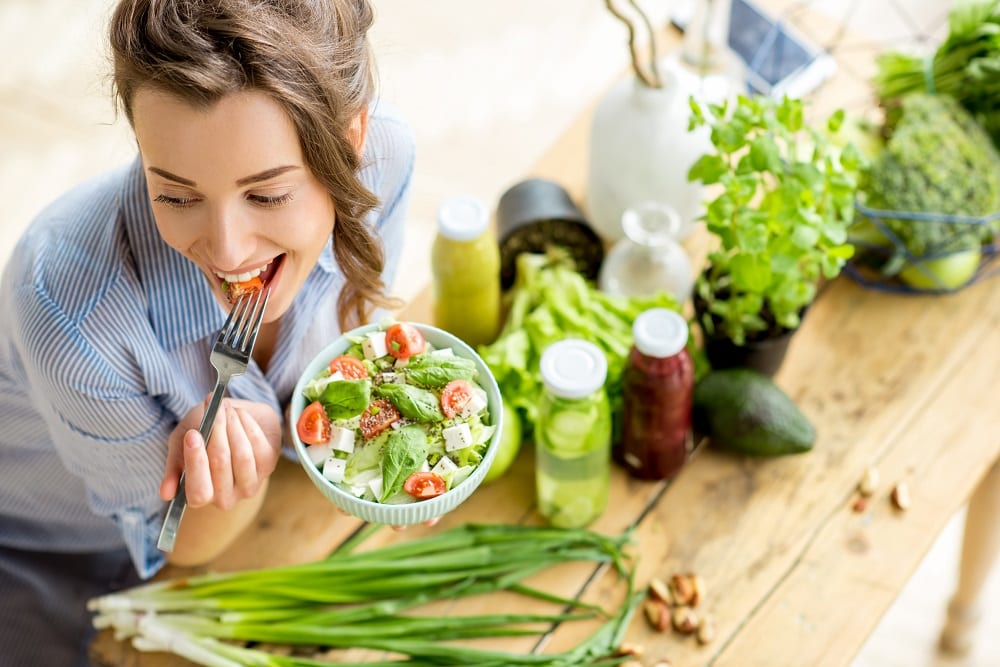 Eat all the colors of the rainbow

When eating its essential that your plate has a full spectrum of color to ensure that you are getting all of the vitamins, minerals, and antioxidants that you need. This can look like a colorful salad with tomatoes, yellow peppers, carrots, and berries. Or it could be a kabob with mushrooms, red onion, bell peppers and pineapple on it. Be creative and see how many colors you can get into your meals.
Be social while you eat

It is easy to want to overeat when delicious foods surround you at parties, bbqs, and gatherings. Here are a few tips to keep your intake in check. Sit down while you eat. You're less likely to keep eating if you've moved to a seated position over standing by the food. Then talk to someone while you eat. If you are talking to someone, you are eating slower and filling up more between eat a bite. If you are going out to eat, try sharing a meal. Restaurants typically have more substantial portions than what we require. Not only will you be full, but you will also save on a meal!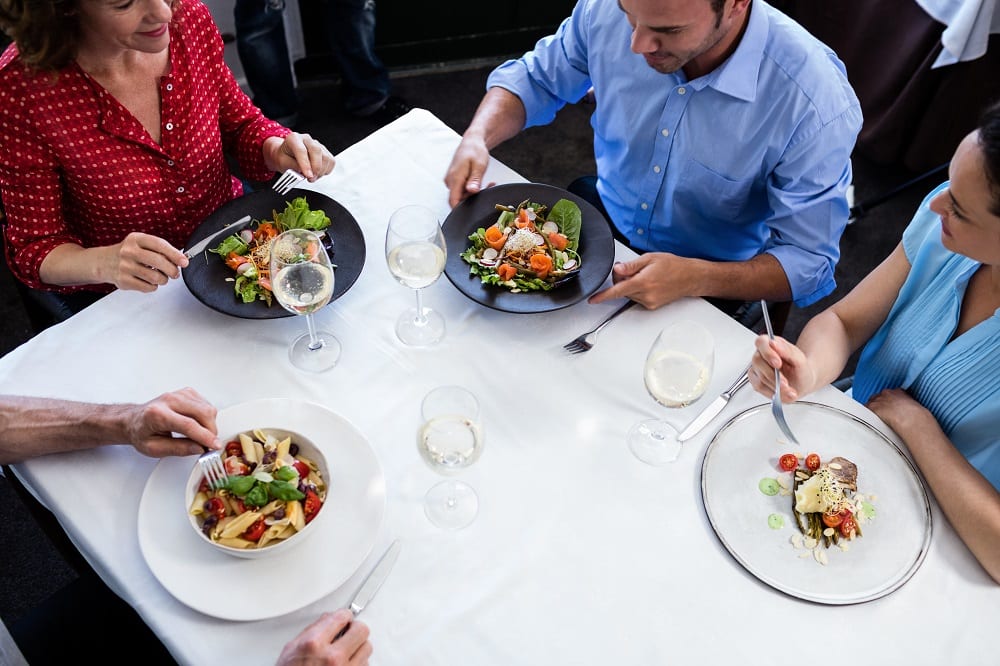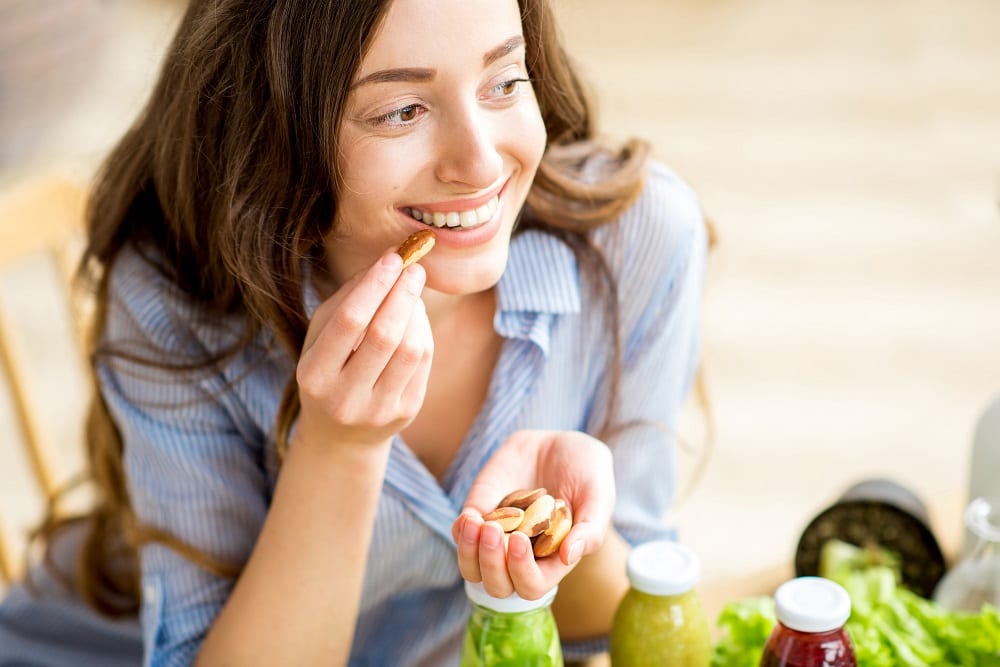 Smart snacking

Have a mid-morning or mid-afternoon snack can help you feel fuller longer. But what you snack on matters! We suggest nuts. They are full of healthy unsaturated fats! If you want to take your snack on the go, try getting snack sized baggies. You can portion out your snacks ahead of time, and you won't overeat so that your snack turns into a meal. If you are about to head out to a party that you know will be full of unhealthy foods, you should eat before you eat! Grabbing some fruit before a party can help fill you up before you go and gorge yourself on your mom's potato salad.
Play outside

Use the warm summer weather to get out of the gym during your workouts. Hiking, biking, running, swimming is all an excellent way to get in exercise while outdoors. You could also choose a family-friendly activity and bring the whole family along. Nothing beats bonding with your loved ones over a shared activity. If you are on vacation, try walking to your destinations. Many places outside of the US are more walking friendly, and you will experience your vacation spot in a whole new way. You'll be like one of the locals!