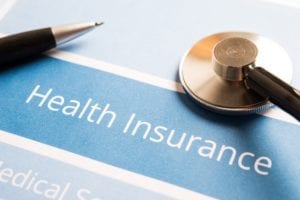 People often think of health, vision, and dental insurance as being one and the same. Although it might seem like a no-brainer, it can be hard to differentiate between this trio because they're often spoken about as a comprehensive 3-in-1 health plan.
It's important to understand health, vision, and dental insurance as separate entities, though. Each of these could affect key aspects of life including emergency situations and even taxes.
UNDERSTANDING HEALTH, VISION, AND DENTAL INSURANCE
Health insurance (medical):
Health insurance generally covers eye or oral care in relation to a medical condition. For instance, if you need an eye exam because of cataracts, dry eyes, complications from diabetes, or in relation to diagnosed high blood pressure, then your health insurance will usually cover the eye care.
You don't need vision insurance for this coverage, but you may be able to use your health insurance to cover your medical eye condition or eye care needs and then use your vision insurance to cover your glasses or contact lenses. The same could be applied for dental work in relation to a health condition. However, doctors address broader health concerns and send patients to a specialist if necessary — that's when vision and dental insurance come in handy.
According to this article published by a personal finance website, the differences between these three common insurances aren't as subtle as we think and shouldn't be alternated one for the other.
Vision insurance:
A vision insurance policy is different from your health insurance policy in that regular medical health insurance protects you from unexpected costs for eye injury or disease. Vision insurance provides coverage for eye care services, such as those rendered by ophthalmologists, optometrists, and opticians and is, therefore, not traditional health insurance.
Health insurance is typically limited to injuries and disease and doesn't usually cover lenses and other forms of vision correction. Since vision insurance provides an added wellness benefit for healthy eye exams — such as routine eye care, prescription eyewear and contact lenses, and other vision services — at a reduced cost, it fills this void.
This PDF provides more information on how vision insurance differs from medical insurance.
Dental insurance:
Simply put, dental insurance is insurance that provides coverage for dental expenses, such as those rendered by dentists, orthodontists, periodontists, and other medical care providers. Traditional health insurance rarely covers dental expenses; thus the need for separate dental policies.
One dental group details that dental is considered a separate entity from medical because dentists and doctors undergo different training and schooling. Most of the time, x-rays and other preventative dental care is not covered under typical medical plans. Because of this, you will need a dental plan that covers oral care.
To learn more about the specific differences between medical care and dental care, click here.
ARE TAXES AFFECTED BY HEALTH, VISION, AND DENTAL INSURANCE?
You might be disappointed to learn that dental and vision insurance do not count as health insurance. This means if you only have this kind of product, you may have to pay the fee. This includes coverage only for vision care or dental care.
• If dental or vision care is covered as part of your health insurance plan, you pay one monthly premium for everything.
• If dental or vision care is not covered in the plan, you can purchase stand-alone policies to cover those services.
Are vision and dental tax-deductible?
You can deduct vision insurance premiums, eye exams, and eye surgeries from your taxes if you paid for those expenses out-of-pocket. But, any costs covered by a vision insurance plan are not tax-deductible. Additionally, you can't deduct any portion of your insurance premium that your employer paid.
Dental insurance premiums may be tax-deductible. The Internal Revenue Service (IRS) says that to be deductible as a qualifying medical expense, the dental insurance must be for procedures to prevent or alleviate dental disease, including dental hygiene and preventive exams and treatments.
The full list of acceptable forms of tax-deductible health insurance can be found here.
Overlap exists where medical doctors, optometrists, and dentists may be required to work in tandem, but such care still typically operates separately. This is because fields such as optometry and dentistry are specialty areas of medicine. This is also part of why vision and dental fall under medicine care but neither qualifies as a comprehensive medical plan.
You can purchase these stand-alone policies to cover specific services, but a complete health benefits package includes dental, vision, and life insurance coverage.
For more information on how to find the right plan for you, visit https://www.bdhealthinsurance.com/ or call us at (909) 792-5100.