Overview: How health insurance has evolved for Americans in recent years.
evolution of American health insurance services evolution of American health insurance services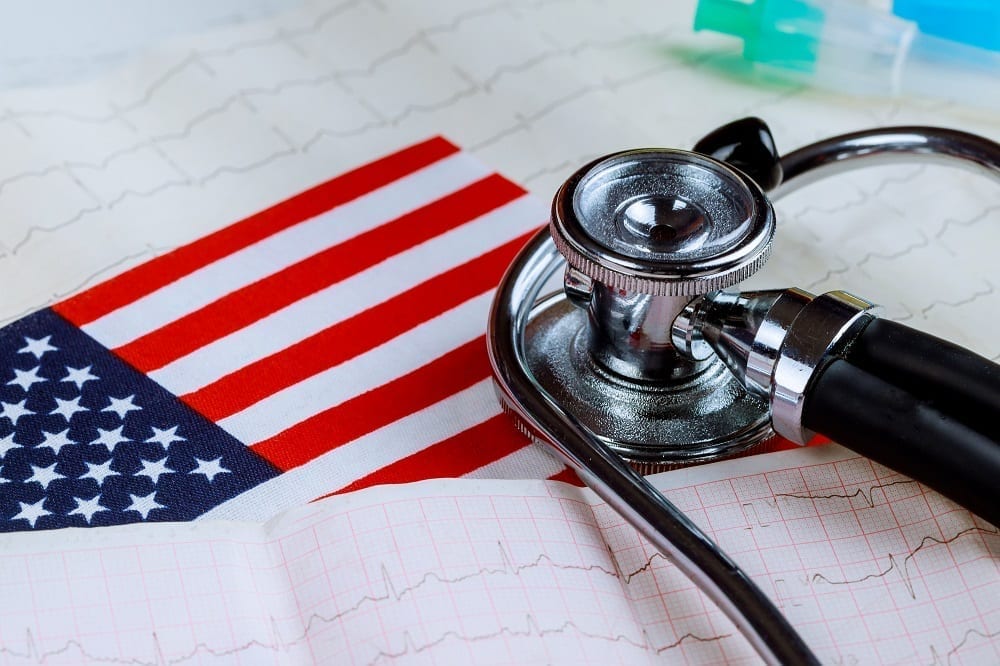 From illness trends to the implementation of technology, changes in America health insurance services remain slow, complex, and constant much like the overall healthcare system.
Various healthcare proposals have been introduced over the years, but it's the complexity of the healthcare industry in its entirety — environmental and technological factors — that remain the primary causes to changes in health insurance services in America.
Increase in technology & cost of medical services

Managed care & ability to select a doctor

Extending Medicare coverage for prescription drugs
How health care will change in the future (technology & more)
1. New technology; increased cost for health insurance
One primary change in American health insurance services is the increased cost for health insurance as a result of new technological treatments. Maybe back in the day, you could get away with surgery and a hospital stay without health insurance but now… not so much. (That goes without saying.)
This goes in tandem with the tremendous medical technology now available. If patients want to reap the benefits of these technologies, they must be willing to accept the ever-increasing medical costs that come with it.
2. Managed health care; limited doctor selection
As the cost for health insurance has risen there's been a move toward managed health care. This move, in turn, has changed the health American insurance industry and services by creating limited flexibility for someone to choose a doctor.
Managed health care is a term that refers to health plans that involve selective contracting between insurers, health care providers, and employers to direct employees to a specified group of cost-effective health care providers.
This rapidly-changing revolution has affected everyone from physicians and hospitals to patients and insurance carriers.
Says Marc Maraccini, Vice President of Sales and Marketing at North Texas Healthcare Network: "Fifteen years ago, it used to be that a person had an insurance provider that covered almost anything with no questions asked. But this process made it difficult for employers to estimate how much they would pay for their employees' health care. This is because a physician or hospital could charge almost any amount for a procedure or prescription.
A managed care plan has caused most people to receive coverage through their employer over the last decade. This practice saves money because unlike traditional plans, managed care plans contract directly with the health care providers to set payment for services.
Related article(s): The Evolution of Health Insurance
3. Medicare updated to include

prescription drug coverage
In the early 2000s, one major change health insurance services saw was the update to Medicare to include prescription drug coverage. This idea  that was initially proposed by George W. Bush eventually turned into the Medicare Prescription Drug, Improvement and Modernization Act of 2003 (sometimes called Medicare Part D). Enrollment was (and still is) voluntary, although millions of Americans use the program.
For a detailed timeline of the evolution of the American health care industry from Colonial Times (1700s) to now (21st Century), take a look at the related article below.
Related article(s): The History of Medicine and Organized Healthcare in America
4. Changes to expect for

the future of health care services for Americans
As the baby boomer generation approaches retirement, thus qualifying for Medicare, healthcare spending by federal, state, and local governments is projected to increase.
Along with policy and technological changes, the people who provide healthcare are also changing. Providers are an important part of the healthcare system and any changes to their education, satisfaction, or demographics are likely to affect how patients receive care.
In the future, healthcare providers are more likely to focus their education on business than ever before. A large-scale analysis of Harvard Business School's physician graduates indicates substantial growth in the number of physicians pursuing M.B.A. degrees in the last decade. This growth may result in more private practices and healthcare administrators.
Healthcare technology trends that focus heavily on patient empowerment will be on the rise (artificial intelligence, VR/AR, 3D-printing, robotics or nanotechnology). For example, the introduction of wearable biometric devices provide patients with information about their own health. Telemedicine apps allow patients to easily access care no matter where they live. These types of new technologies are focused on monitoring, research, and healthcare availability so patients will be able to take a more active role in their care.
With advances in digital healthcare technologies, healthcare workers have to embrace emerging healthcare technologies with an open mind in order to stay relevant in the coming years.
Related article(s): How We Can Expect The Healthcare Industry to Change in The Future and 10 Ways Technology Is Changing Healthcare